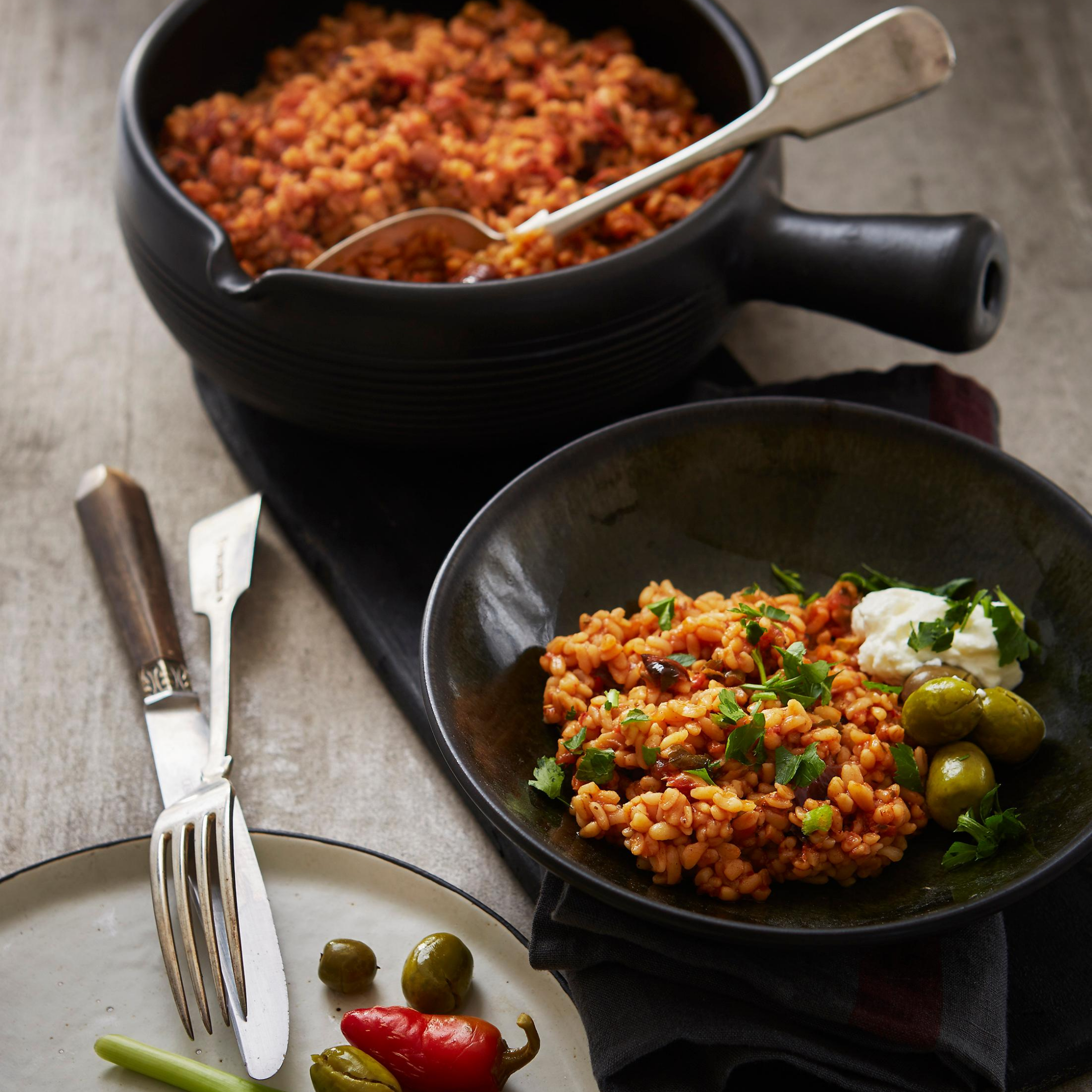 Ingredients
1 cup coarse white burghul, rinsed

500g ripe tomatoes, diced

1 onion, diced

1 tbs chopped parsley

1 tsp Yalla Yalla

1 tsp Yallateef

1 tsp Matboukha

1 tsp tomato paste

1 pinch dried mint

1 pinch mixed spice

1 pinch crushed black pepper

1 pinch Aleppo pepper

1 pinch smoked paprika

1 tsp sea salt

1 tbs rice bran oil

1 tbs coconut oil
Method
Heat the oil in a pot over medium heat, add the onion for 5 minutes while stirring.

Add the tomato and simmer for 2 minutes.

Add the burghul, 2½ cups water and the rest of the ingredients.

Cover and simmer on low heat for 5 minutes.

Turn the heat off but leave covered for 15 to 20 minutes and it will continue to cook on its own.

Serve – with natural yoghurt, if you like.
Shop products used in this recipe