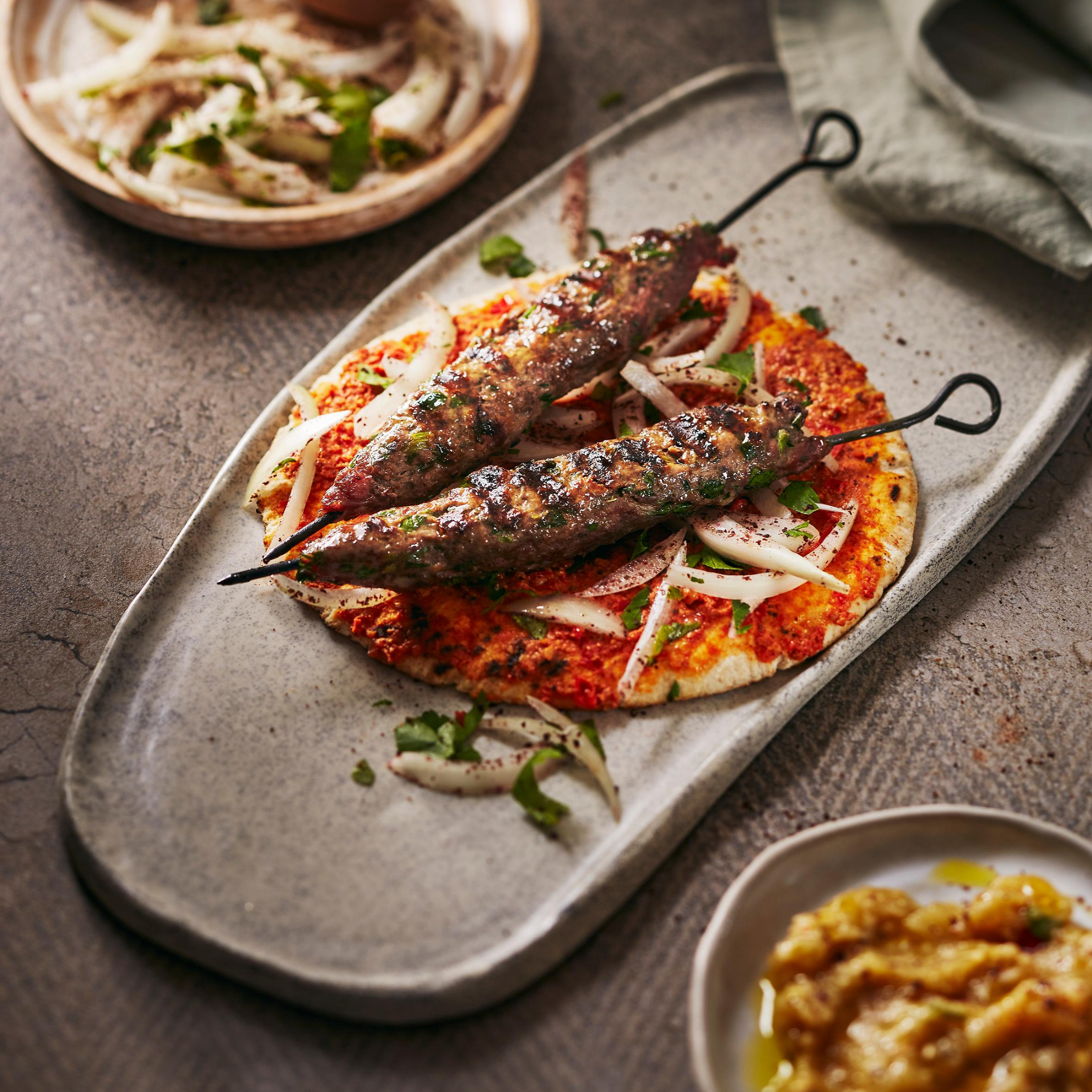 Ingredients
500g minced lamb (low fat)

½ large onion

½ bunch flat-leaf parsley

½ tsp dry or fresh mint

¼ kafta spice

¼ tsp black pepper

½ tsp sea salt
Serving suggestion:
pita bread

Muhammara

onion

sumac
Method
Place the onion in a food processor and pulse for a few seconds, then add the parsley and mint and pulse until evenly distributed. Add the spices.

Place the mixture in a bowl, add the minced lamb and mix well with your hands.

Dip your hands in cold water to prevent the meat from sticking and mould into sausage-shapes.

Place on a barbecue or grill and cook evenly on all sides until they're golden-brown.
Serving suggestion: Spread Muhammara onthe base of a pita. Top with the kafta, then add some raw onion mixed with sumac.
NOTE: Either roll the kafta on skewers to make them easier to handle and turn, or use tongs for turning them.
Shop products used in this recipe