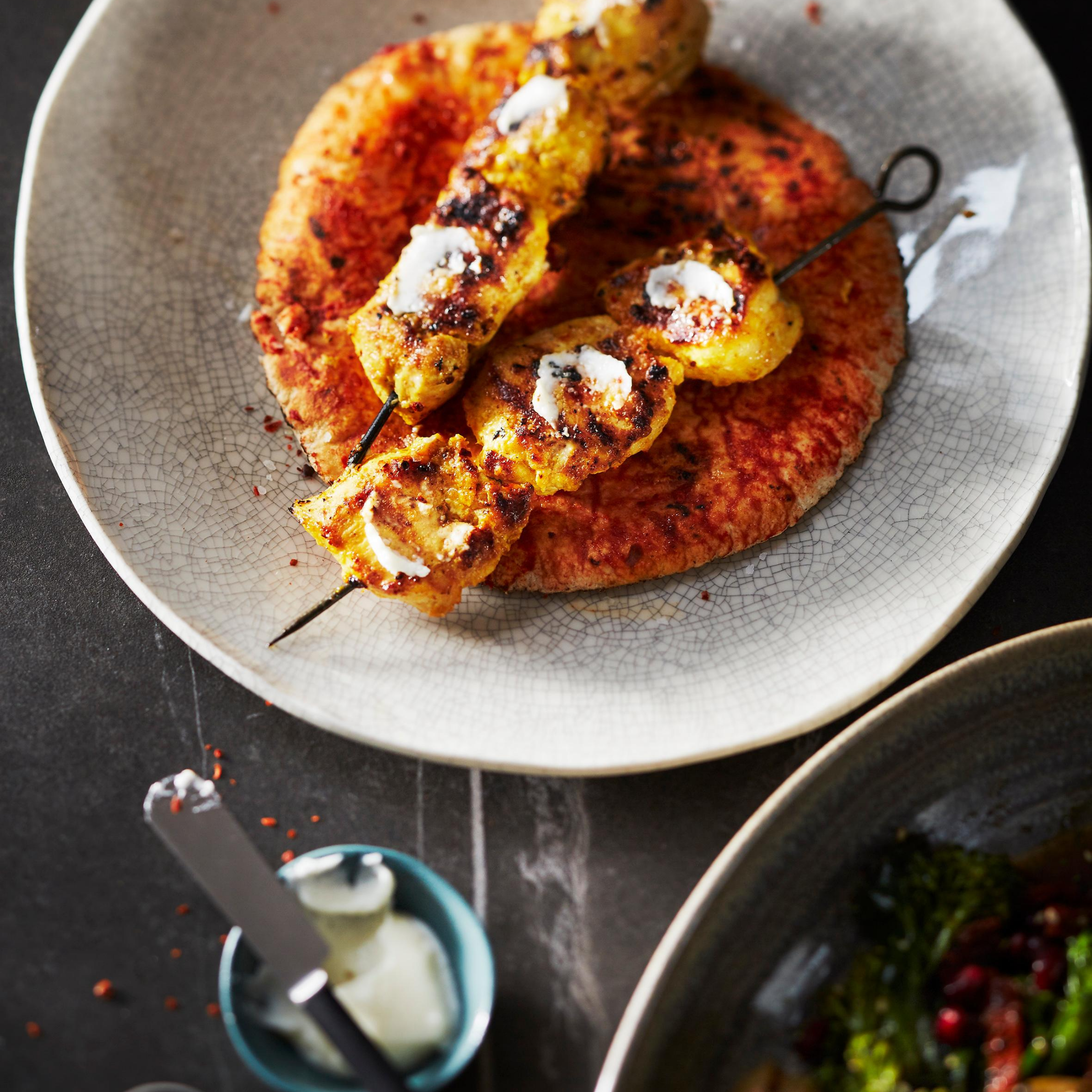 Ingredients
1kg chicken breasts

1 tbs lemon juice

1 tbs sea salt

1 tbs Yallateef

1 tbs Garlic Dip

1 tbs rice bran oil

1 tsp Shish Tawook Spice

1 tsp Morerockin' Seasoning

1 tbs sumac
Method
Wash, dry and cube the chicken (50-70g cubes).

Rub the chicken pieces with the lemon juice and salt, then rinse.

Mix the Yallateef, Garlic Dip, oil and spices with the chicken pieces.

Slide the marinated pieces onto skewers, around 4 per skewer.

Cook evenly, only turning when the top half has turned white.
NOTE: The bottom chicken piece should be cooked through evenly and exhibit no pinkness in the centre.
Shop products used in this recipe