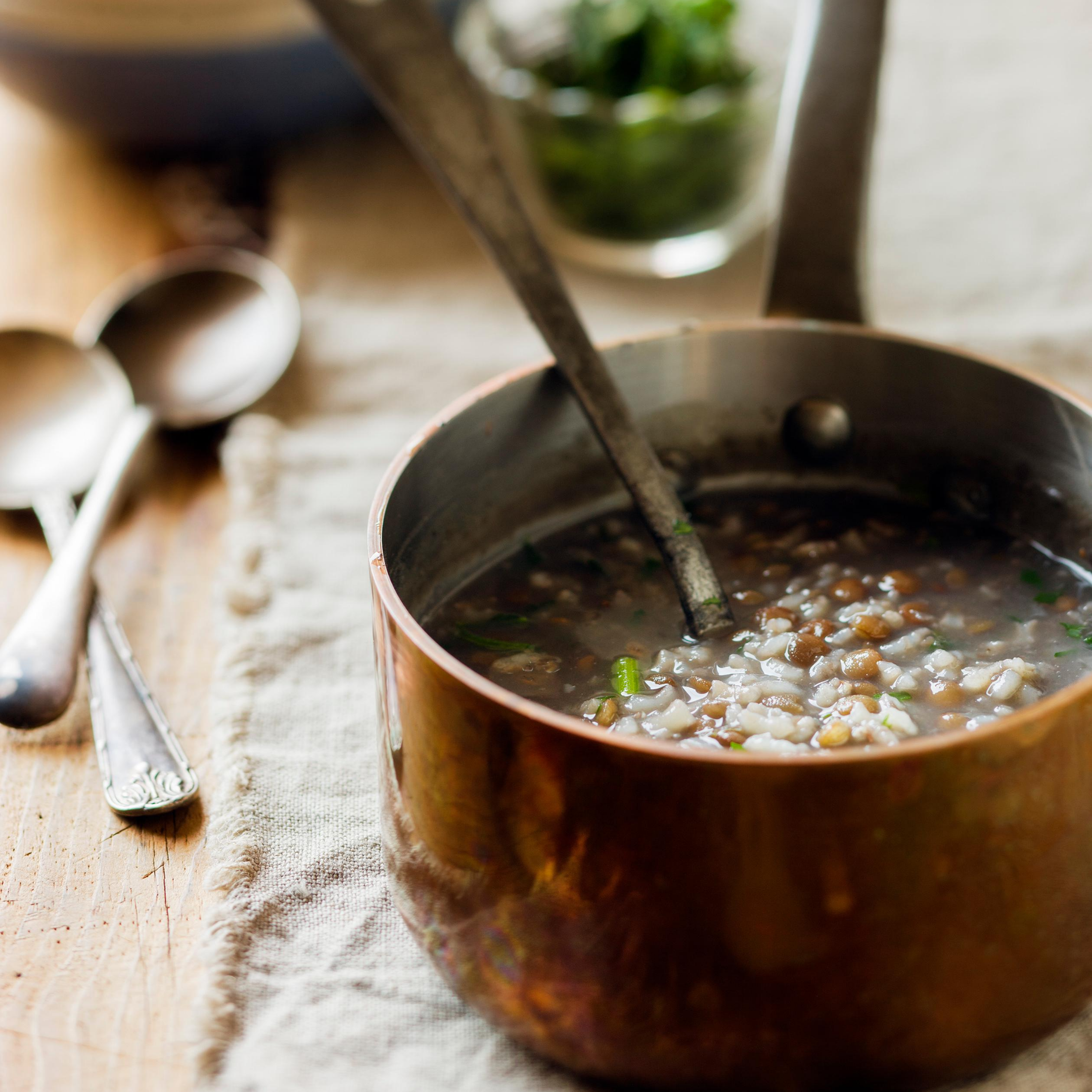 Ingredients
2 cups green lentils, washed

1 cup rice, washed

½ onion, diced

2 tbs rice bran oil

½ tsp salt

½ tsp ras el hanout

½ tsp crushed black pepper

½ tsp mixed spice (baharat)
Garnish
Method
Add lentils to large saucepan containing 3 litres boiling water and simmer for 4 minutes.

Add the rice and spices, then boil for a further 10 minutes.

Meanwhile, warm the oil in a frying pan and colour the onion.

Then add the onion to the lentil, rice and spices mix.

Simmer for another 4 minutes, garnish and serve.
Shop products used in this recipe