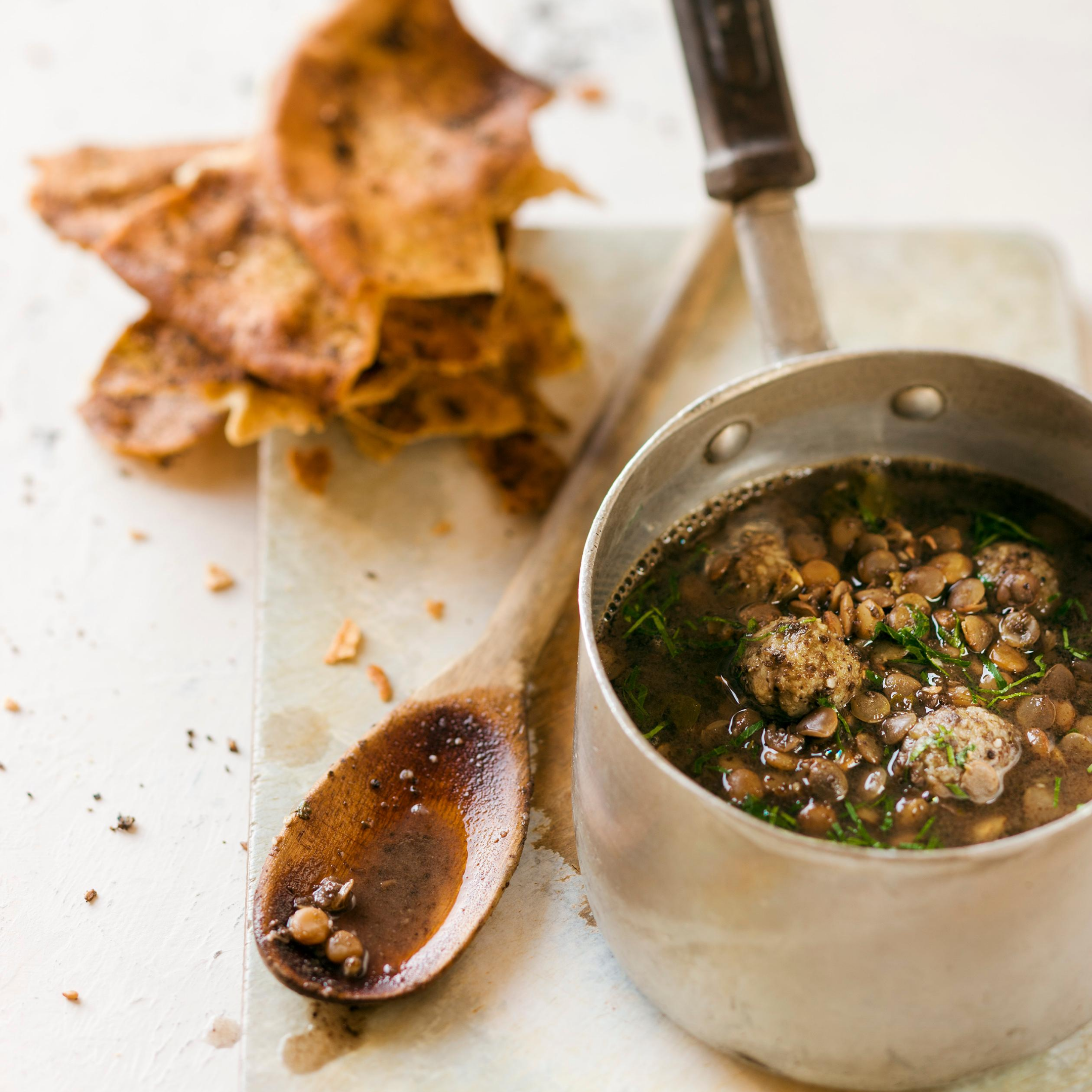 Ingredients
500g persian lentils

500g green lentils

1 onion, finely chopped

1 tbs EV olive oil

½ cup plain flour

1 cup fine burghul

½ cup lemon juice

2 tsp sea salt

¼ tsp ground black pepper

¼ tsp ground allspice

1 tsp sumac

½ tsp garlic & herbs

3 cloves crushed garlic

1 tsp dried mint
Method
To make the dumplings, combine the burghul and the flour with salt, pepper and mint.

Roll the resulting dough into small (2cm) balls and place them on a lightly oiled oven tray, leaving a gap between each ball.

Add the persian lentils to a large pot of boiling water and simmer for 10 minutes.

Add the green lentils, and the spices, return to a boil and continue to simmer for 5 minutes.

Add the lemon juice, garlic and spices.

Drop the balls into the boiling mixture, individually, and simmer for 10 minutes.

In a pan, soften and colour the onion well in hot oil, and add to the soup, stirring.

When the dumplings are cooked, serve them with the soup.
Shop products used in this recipe