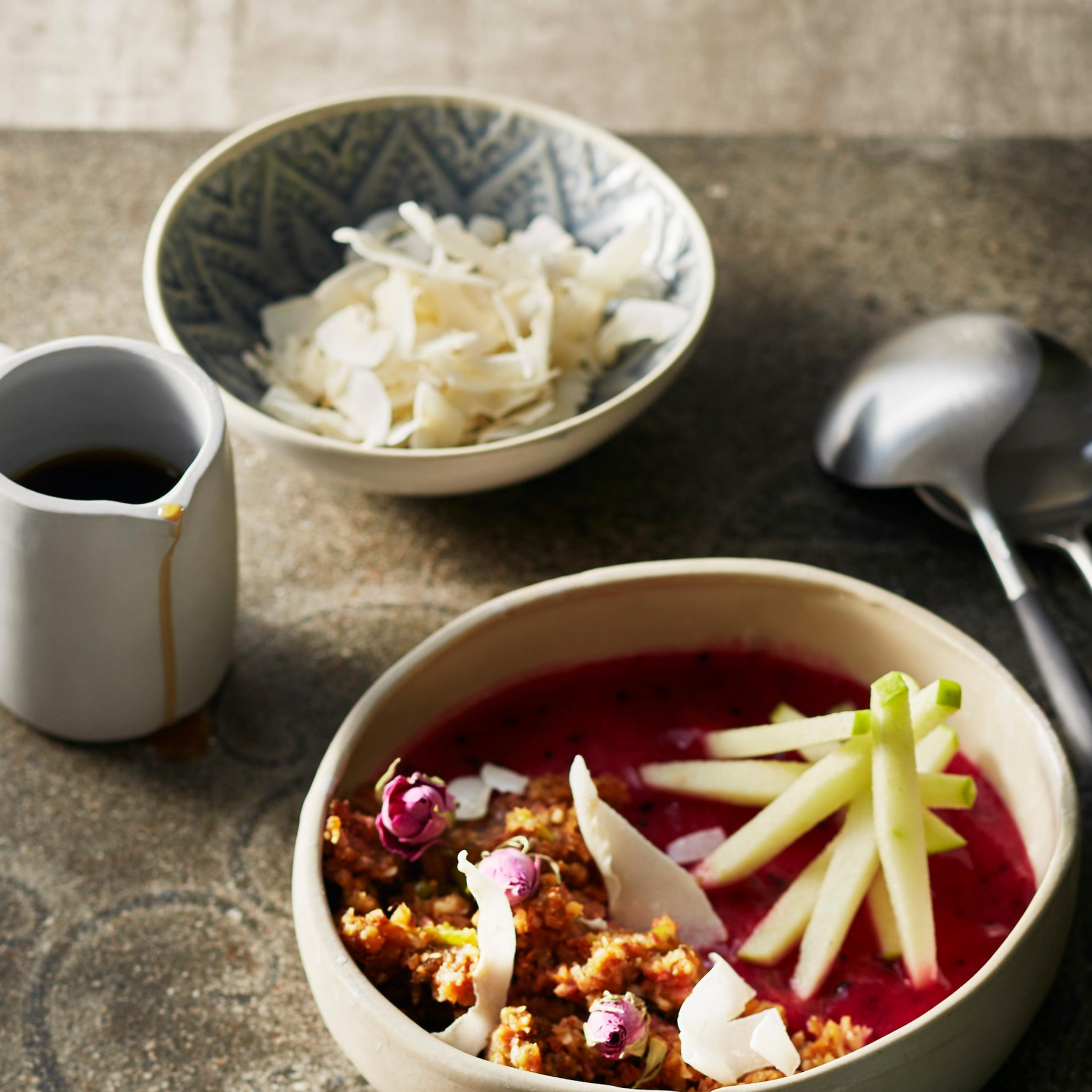 Ingredients
100g pitted dates

½ green apple, peeled and cored

100g raw almonds

1 tbs dessicated coconut

20g chia seeds

200g coconut yoghurt

1 tbs frozen açaí (thaw before using) or dragonfruit
Garnish:
fresh rose petals or buds

apple batons
Method
In a food processor, chop the dates.

Add the apple and almonds. Pulse.

Add the coconut and the chia seeds and pulse one last time.

In a small bowl, mix the yoghurt with the açai.

Spread 4 tbs of this yoghurt mixture on a plate.

Place half the date mixture on top, then pour the rest of the yoghurt over the date mixture.

Garnish with apple batons and rose petals or buds, then serve.
Shop products used in this recipe