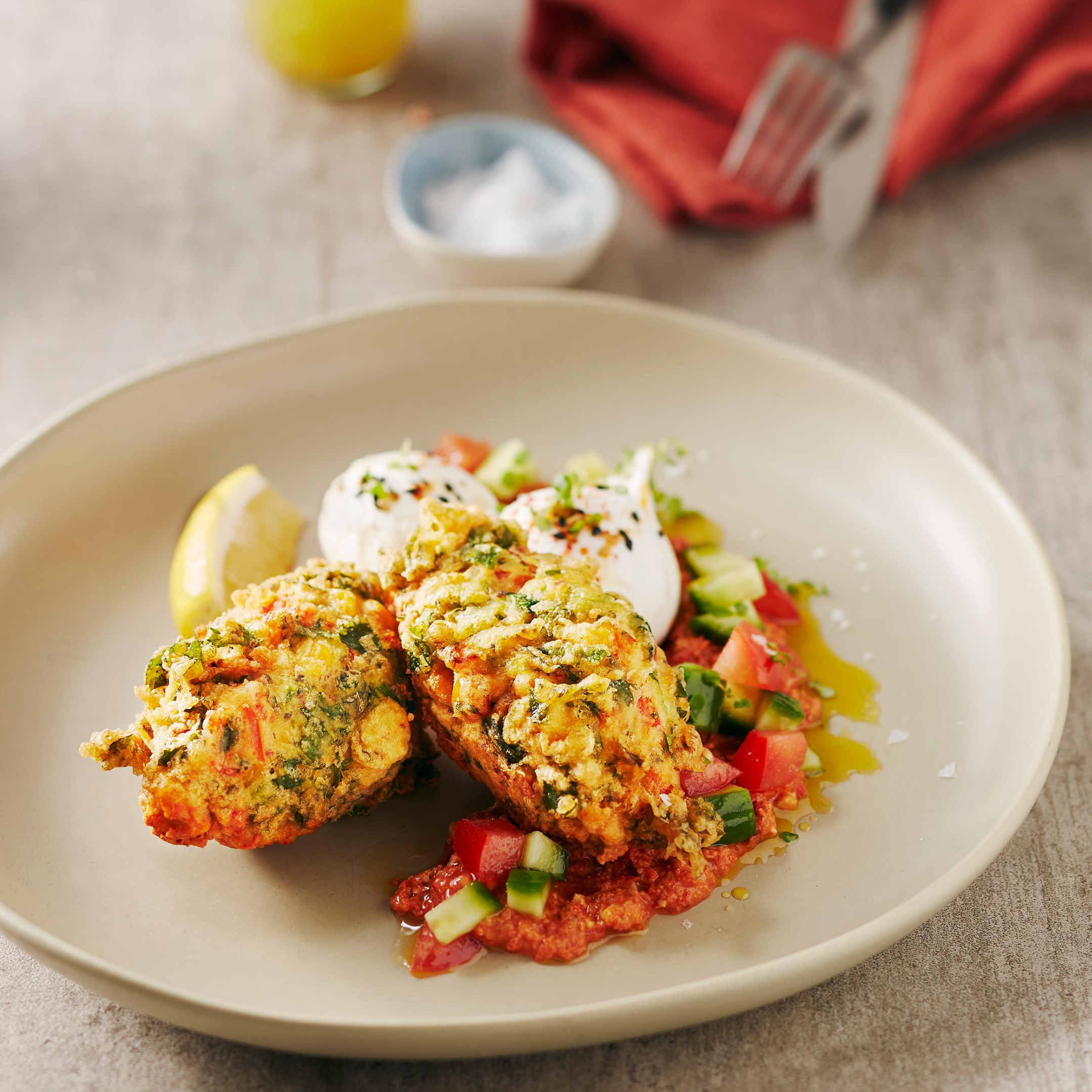 Ingredients
Fritter mixture:
50g tri-coloured quinoa, cooked

1 egg, beaten

50g red capsicum, diced

30g chopped parsley

80g SR flour

50g sweetcorn kernels

¼ tsp sea salt

¼ tsp dried mint

¼ tsp Aleppo pepper
500g rice bran oil (for frying)
2 tbs Muhammara

½ fresh tomato, diced

½ fresh cucumber, diced

sprinkle Maras chilli
Method
Place all of the fritter mixture ingredients except the rice bran oil in a bowl. Mix in 4 tbs water.

Heat the rice bran oil in a wok.

Once it's hot, ease 2 generous tbs of the fritter mixture carefully into the oil.

Cook for 2 minutes, then carefully flip and cook the other side 2 minutes more.

Remove to a plate lined with paper kitchen towels, allow to drain, and serve.

Spread the Muhammara on a plate, add the tomato and cucumber on top.

Place the fritters on top, sprinkle with Maras chilli.

Goes great with eggs!
Shop products used in this recipe