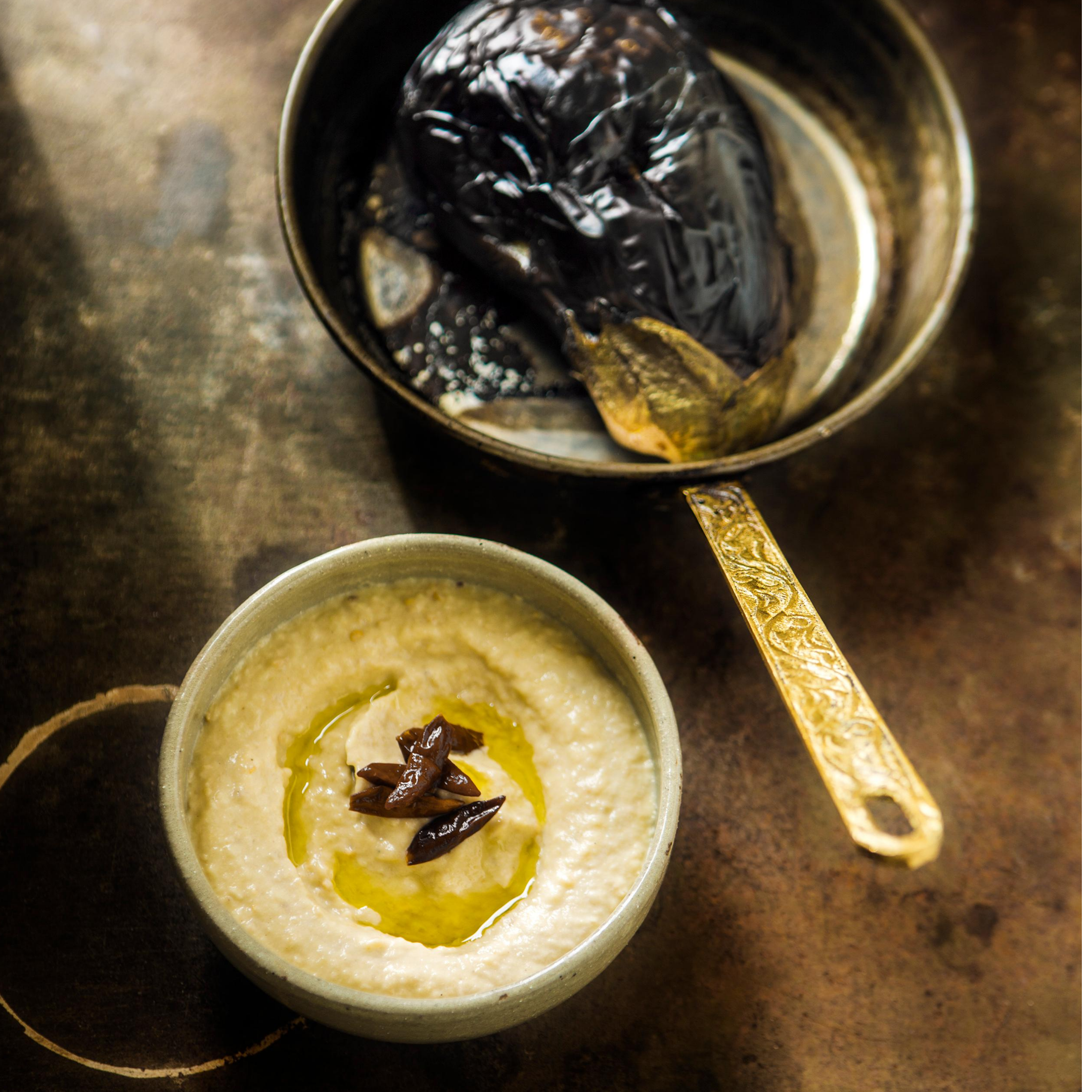 Ingredients
1 large firm, dark eggplant
1 clove garlic
pinch sea salt
1 tsp lemon juice
2 tbs tahini paste
EV olive oil
Method
Roast the eggplant by placing it over a flame on a gas stove top, turning carefully with tongs as it blackens and softens. The eggplant also can be oven roasted or even roasted in a small pan on the stove, but blackening over a flame delivers the characteristic smoky flavour.

Carefully peel the blackened eggplant, ensuring no skin remains as it will make your dip less attractive.

In a food processor, combine the garlic and salt, pulse until fine, and then add the lemon juice and tahini. Pulse. Finally, add the roughly chopped eggplant and process until the desired texture is achieved. This dip should be smooth, but a measure of texture is acceptable.

Serve with a drizzle of EV olive oil.
NOTE: If you place the blackened eggplant in a large bowl and cover, while it begins to cool, with plastic cling film, you will find it easier to peel.
.
Shop products used in this recipe