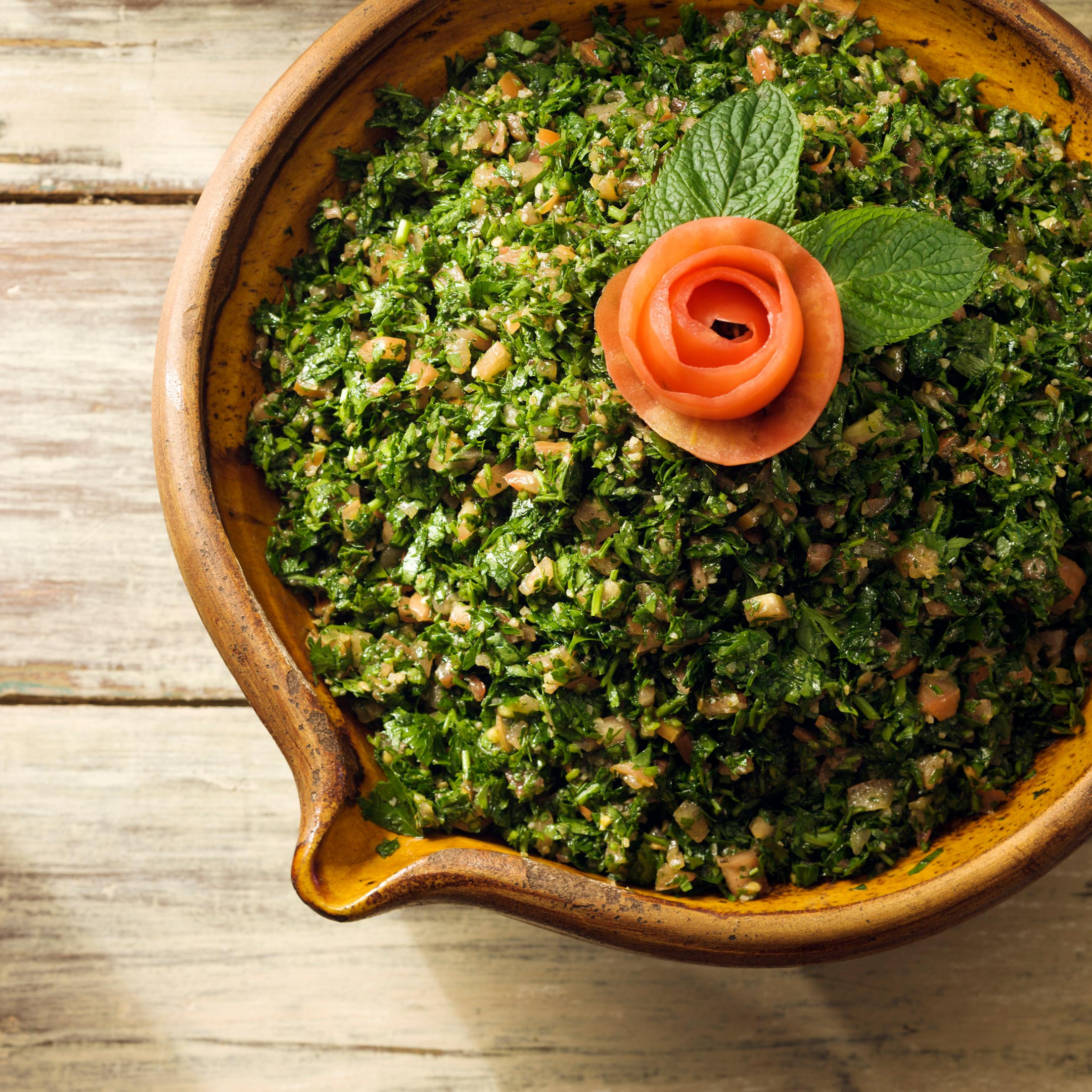 Ingredients
2 bunches flat-leaf parsley, rinsed and dried thoroughly

500g firm tomatoes

1 tbs fine burghul

2 spring onions

a lemon's juice

2 tablespoons EV olive oil

½ teaspoon sea salt

pinch black pepper

pinch mixed spice (baharat)

pinch tabouli spice

pinch dried mint
Method
Rinse and dice the tomatoes (5cm cubes). Add the burghul, allowing it time to soak up any liquid.

Rinse and then chop the spring onions, green and white parts, and add to the tomatoes and burghul. Season with salt and pepper and work in the spices.

Finely chop the parsley (leaves and thin stems only) and add to the other salad ingredients.

Add the lemon juice and olive oil and combine well.
Shop products used in this recipe