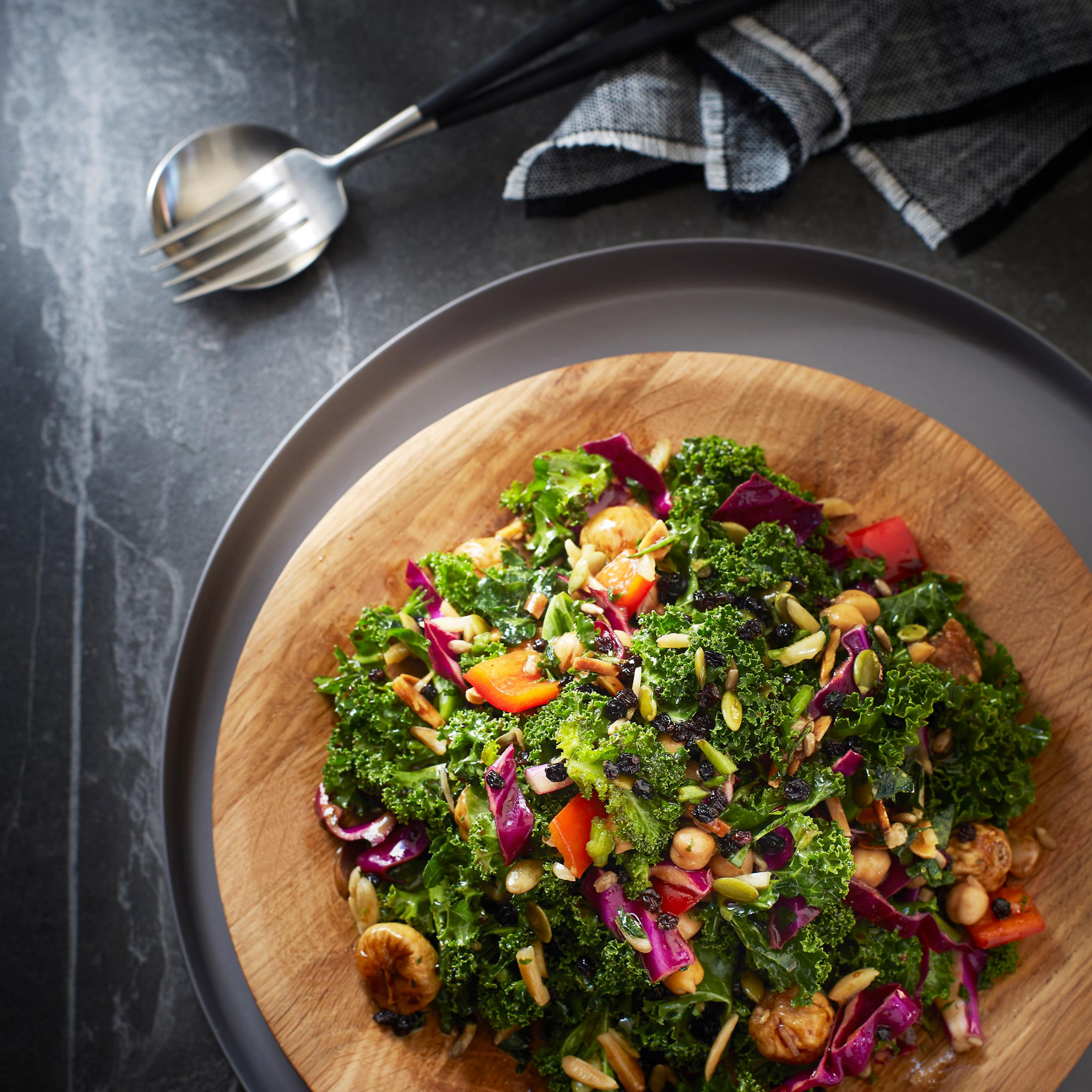 Ingredients
½ bunch kale leaves, roughly chopped

200g red cabbage, sliced

200g chickpeas, soaked and cooked or tinned chickpeas, rinsed and drained

50g red capsicum, diced

50g currants

50g sunflower seed kernels

50g pumpkin seed kernels

50g slivered almonds

50g Iranian figs

50g flat-leaf parsley, chopped

½ tsp coconut oil
Dressing:
½ tsp Yalla Yalla

½ tsp pomegranate molasses

½ tsp grape balsamic vinegar

½ tsp Beetroot Finishing Vinegar

½ tsp seeded mustard

¼ tsp Maras chilli

¼ tsp freshly-ground black pepper

¼ tsp sea salt

½ tsp lemon-pressed olive oil

½ tbs fresh lemon juice
Method
In a hot pan, toast the nuts and dried fruit for 5 minutes in coconut oil.

In a large bowl, combine the kale, cabbage and chickpeas.

Add the toasted nuts, dried fruit and other salad ingredients.

Combine the dressing ingredients, mix well, pour over the salad and serve.
Shop products used in this recipe