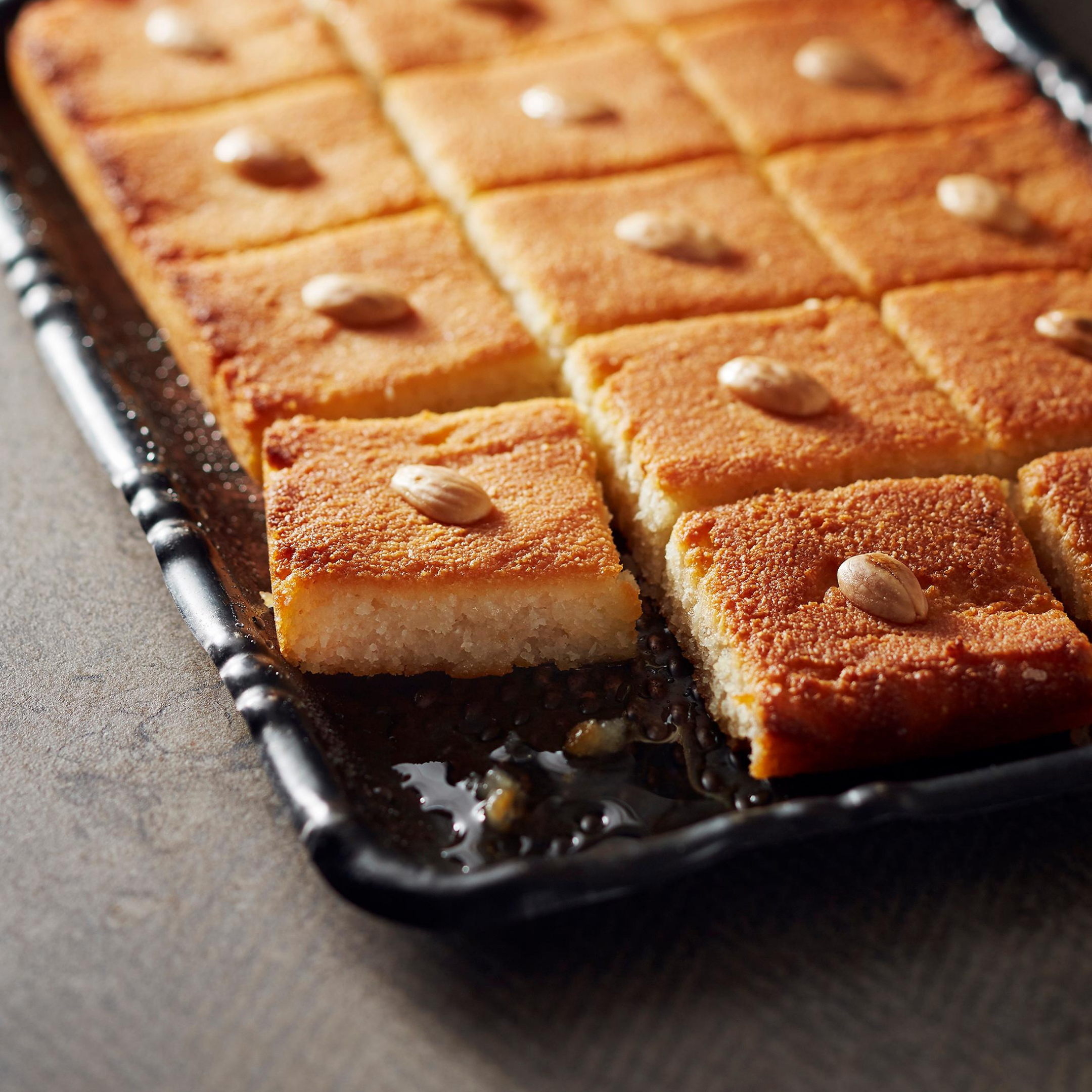 Ingredients
3 cups semolina, coarse
1 cup desiccated coconut
¾ cup sugar
2½ cups natural yoghurt
75g butter, melted
1 tbs baking powder
50g raw split almonds
Sugar syrup:
4 cups sugar
2 cups water
1 tsp orange blossom water
squeeze fresh lemon
Method
Heat oven to 200°C.
Combine the semolina, sugar, yoghurt, butter, coconut and baking powder in a bowl and mix well.
Grease a deep, 38cm x 25cm baking tray and pour in the mixture. Slice into squares and place an almond in the centre of each.
Bake for 35 minutes.
Make the sugar syrup: combine the water, sugar, lemon juice and orange blossom water in a saucepan; bring to a boil and simmer for 5 minutes.
Take the Namoora tray out of the oven and pour over the syrup.
Return it to the oven, now turned off, for 2 more minutes.
Remove from the oven and re-slice the squares.
Once cool, lift them out of the tray and place on a platter. Serve.
Shop products used in this recipe