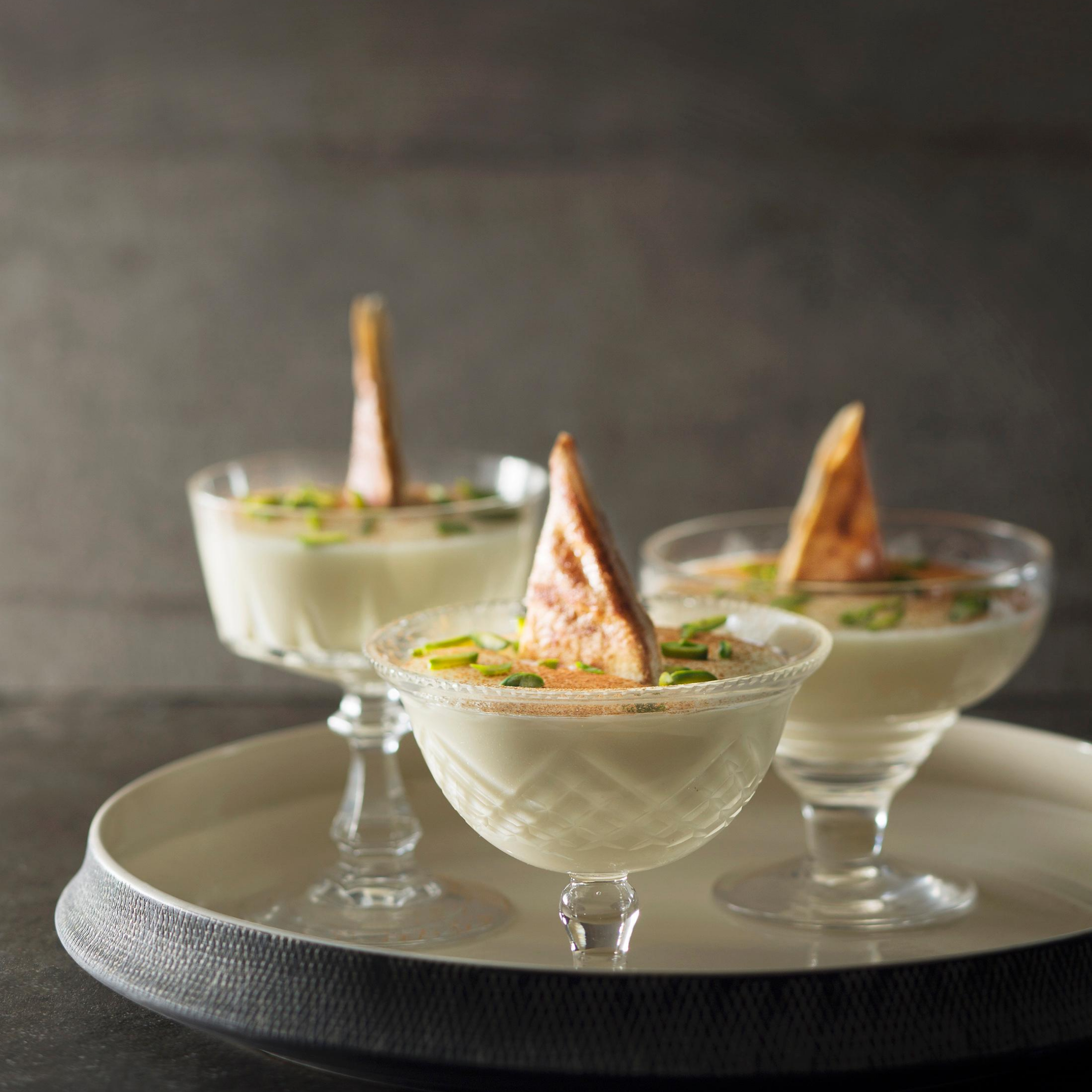 Ingredients
cup full cream milk

1 tbs cornflour

1 tsp caster sugar

½ tsp orange blossom water

½ tsp rose water
Garnish:
1 tbs ground pistachios

pinch ground cinnamon
Toasted bread
1 pita bread

3 drops orange blossom water

1 pinch cinnamon

1 tsp caster sugar
Method
Place the milk in a saucepan over medium heat, stirring as it warms.

Dissolve the cornflour in a few dashes of water.

Add this to the milk and continue to stir until it thickens.

Stir in the sugar, rose water and orange blossom water.

While the mixture is still hot, pour into bowls or cups. Sprinkle with cinnamon and pistachio. Serve while still warm – with toasted bread, if you like.
TOASTED BREAD METHOD
Combine the cinnamon, orange blossom water and caster sugar.

Sprinkle evenly over the pita bread.

Toast until golden.
Shop products used in this recipe