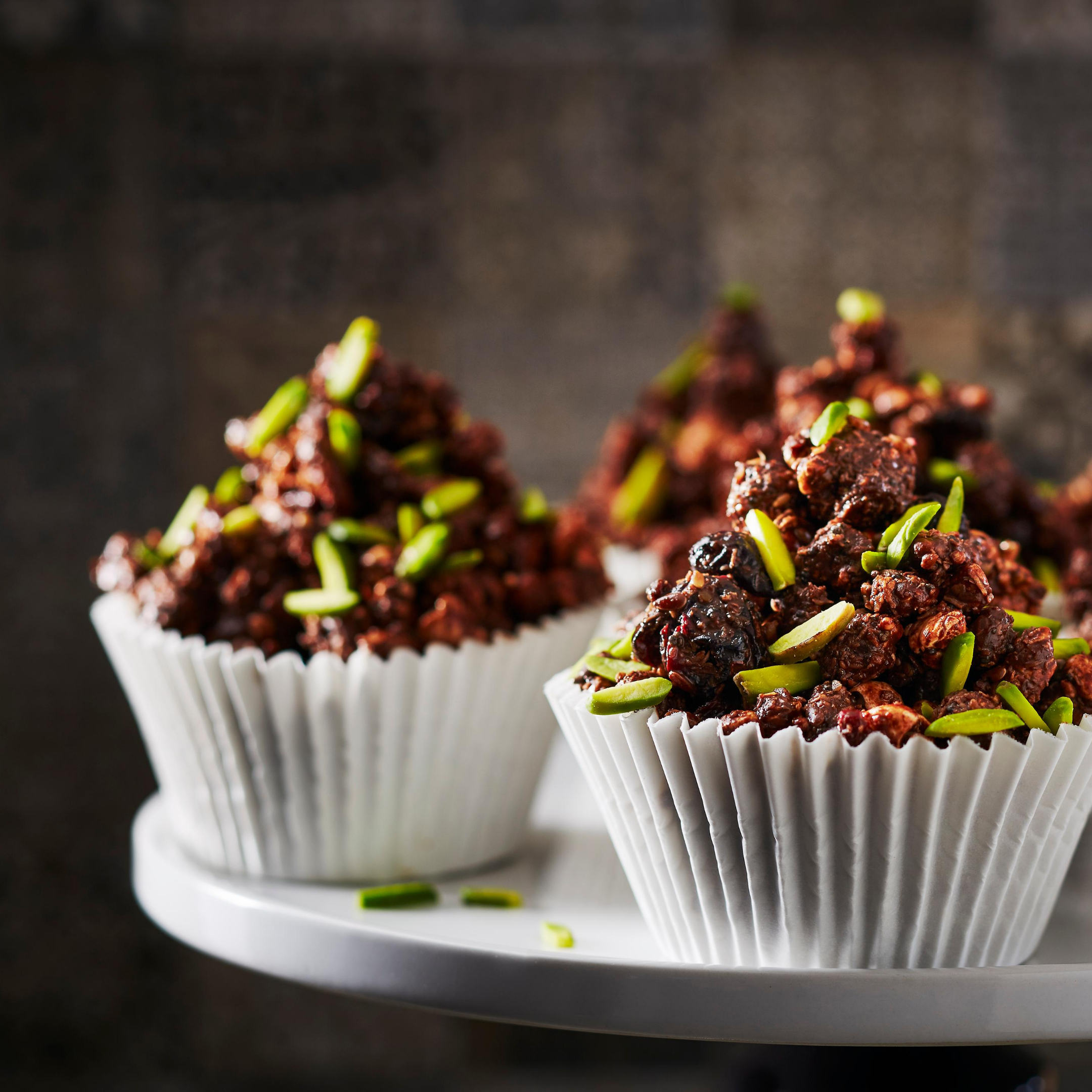 Ingredients
½ cup coconut oil

½ cup good dark chocolate

¼ cup coconut sugar

½ tsp rose water

½ cup finely desiccated coconut

½ cup puffed brown rice

½ cup puffed quinoa

½ cup puffed millet

½ cup puffed spelt (or farro)

75g blueberry fusion (a combination of dried blueberries and cranberries)

½ cup Archie's Blend #1

slivered pistachios for garnish
Method
• In a small saucepan over low heat, melt the dark chocolate and sugar in coconut oil. Stir
until the mixture is smooth. Stir in rose water, turn off the heat and set aside.
• Place the desiccated coconut, puffed grains, blueberry fusion and Archie's Blend in a large bowl.
• Pour the chocolate mixture on top, and mix well.
• Place paper baking cups on a tray and carefully spoon all the mixture into cups.
• Top with slivered pistachios and refrigerate until firm (4 hours, or overnight).
Shop products used in this recipe