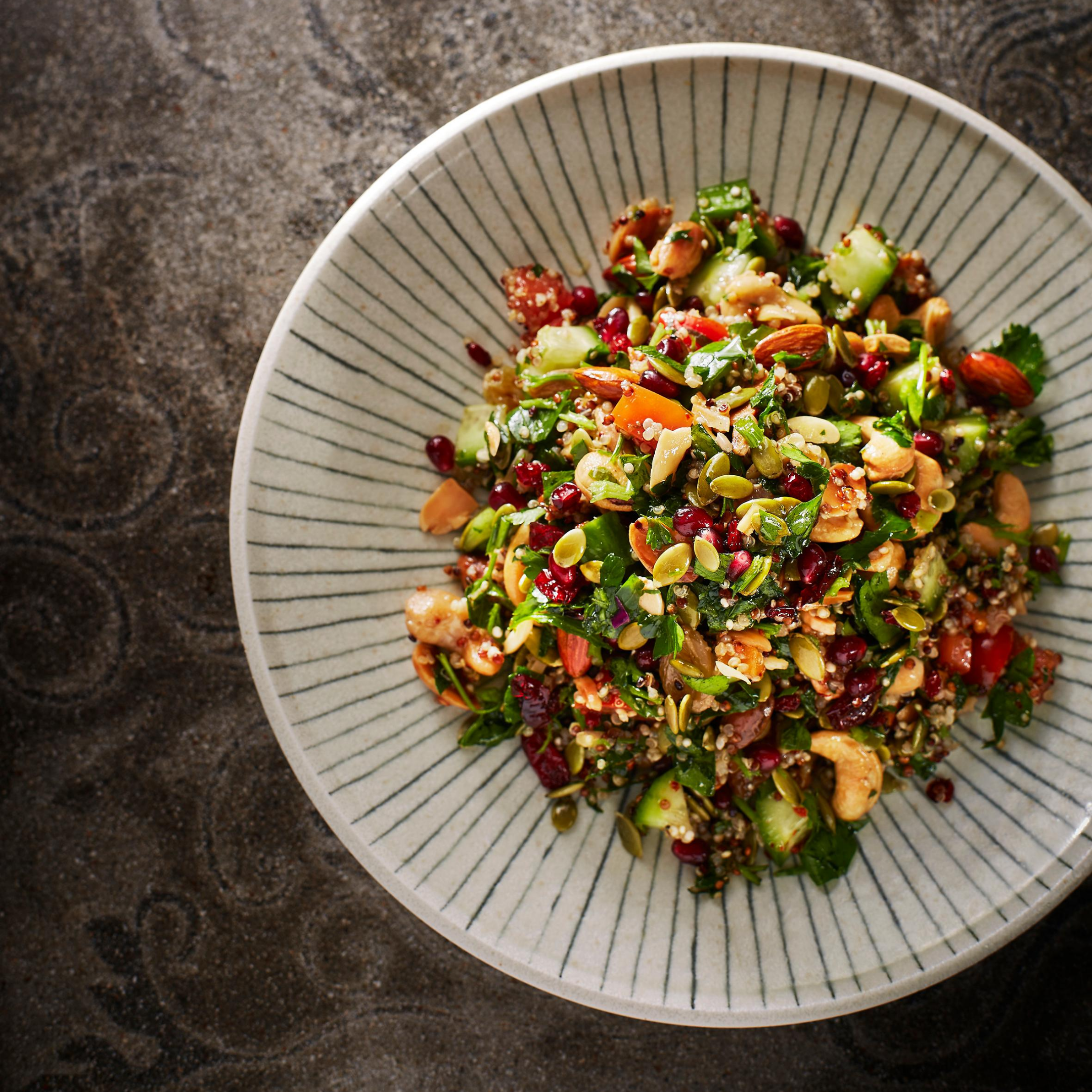 Ingredients
100g tri-coloured quinoa, cooked as per packet instructions

20g split almonds, blanched

20g slivered almonds

2 small tomatoes, diced

1 cucumber, diced

20g pumpkin seed kernels

20g Turkish apricots

20g roasted cashews

20g sultanas

½ cup flat-leaf parsley, finely

chopped 1 tbs rice bran oil
Dressing:
1 tbs pomegranate molasses

1 tbs mustard seeds

½ tbs olive oil

½ tbs fig balsamic

½ tbs Beetroot Finishing Vinegar

½ tbs sea salt
Method
Heat the rice bran oil in a pan and toast the split and slivered almonds for 5 minutes, or until golden brown.

In a large bowl, mix tomatoes, cucumber, nuts and sultanas.

Add the dressing ingredients, quinoa and parsley, then toss well.

Garnish with extra nuts and serve.
Shop products used in this recipe