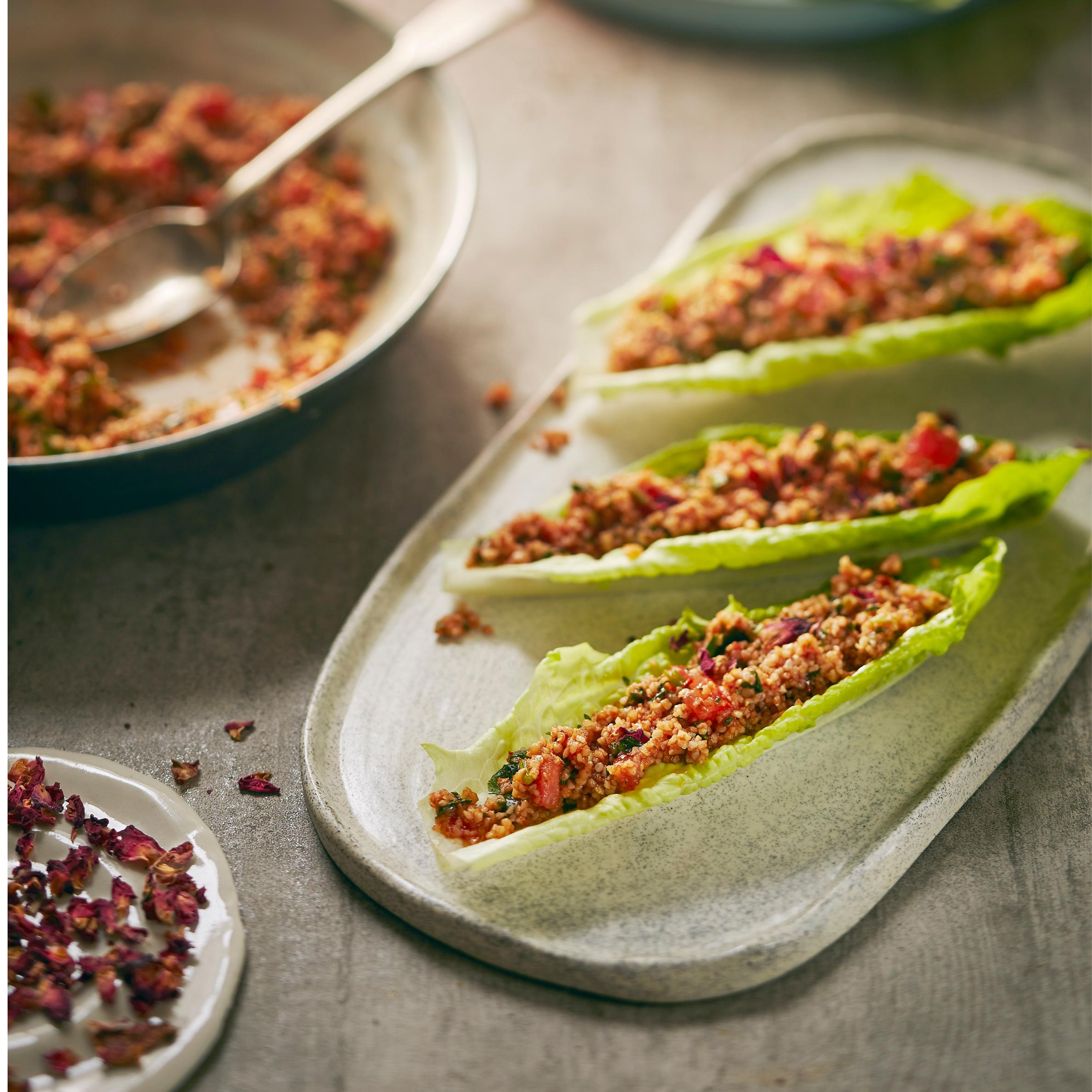 Ingredients
1 cup fine burghul

1 tomato, diced

½ cup fresh parsley, chopped

4 spring onions, chopped

1 tbs fresh basil leaves, chopped

1 tsp fresh mint, chopped
Dressing:
2 tbs fresh lemon juice

2 tbs EV olive oil

2 tbs pomegranate molasses

1 tbs tomato paste

1 tsp Maras chilli

1 tsp Tabouli Spice

1 tsp sea salt
Method
Rinse and drain the burghul; set to one side.

Place the parsley, spring onion, tomato, basil and mint in a large bowl.

Add dressing ingredients and burghul.

Mix well and serve.
Shop products used in this recipe