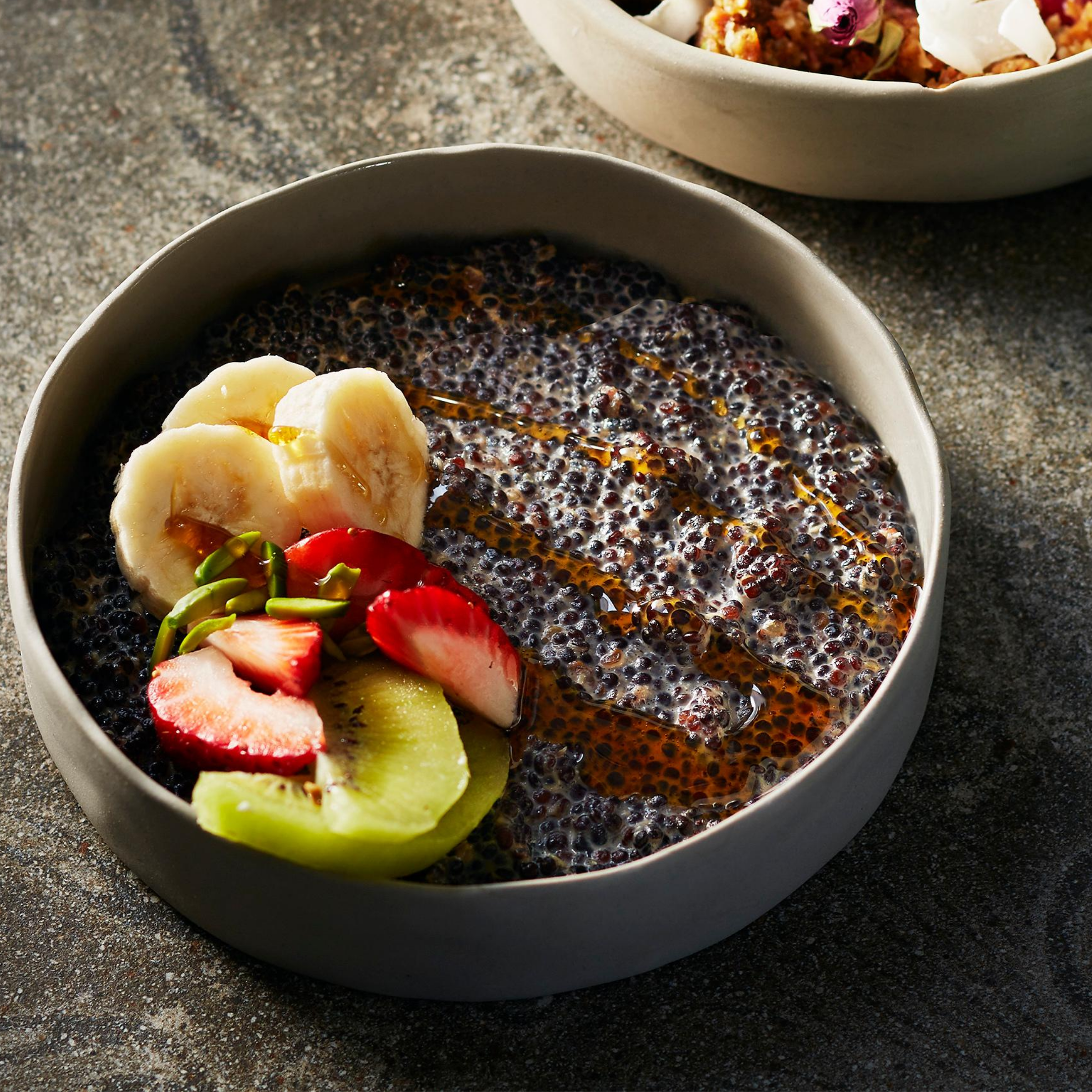 Ingredients
1 cup black quinoa, rinsed well

1 cup whole milk ( or any milk of your choice)

1 tbs maple syrup

½ tsp ground cinnamon

1 tsp Archie's Blend #1

yoghurt (Vanilla, Greek or natural, your choice)

slivered pistachios
Method
Simmer the quinoa in 2 cups water for 5 minutes.

Add the milk, bring to the boil and simmer for 5 more minutes, stirring occasionally.

Stir in the maple syrup and the cinnamon, then simmer for 3 more minutes.

Take off the heat, cover and set aside for 10 minutes.

Serve with Archie's Blend #1, yoghurt and slivered pistachios.
NOTE: It's also wonderful with added fresh fruit!
Shop products used in this recipe