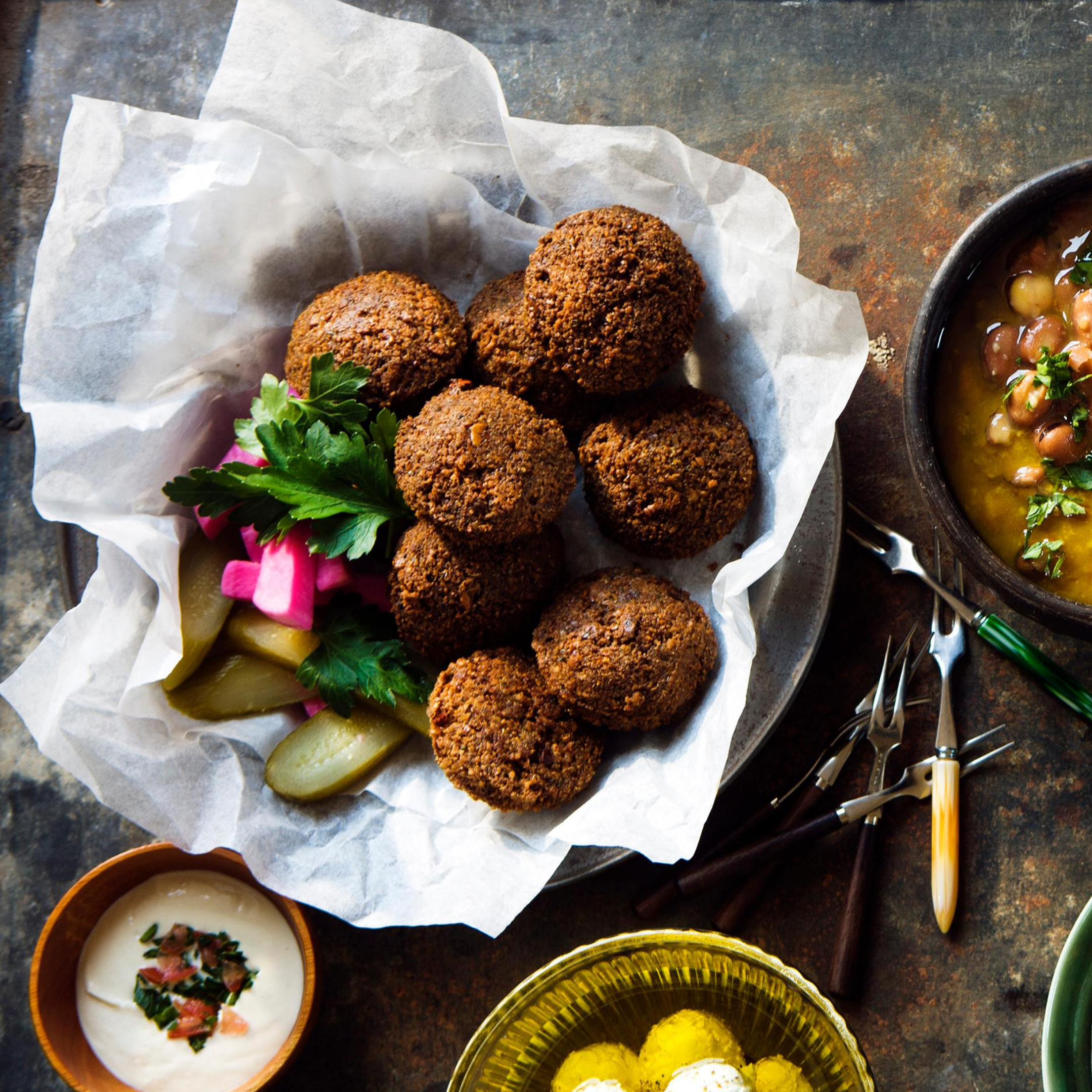 Ingredients
250g dried (medium) chickpeas

100g split, dried fava beans

1 onion

1 clove garlic

1 bunch parsley

½ bunch coriander

½ tsp cumin

½ tsp salt

½ tsp pepper

1 tsp falafel spices

½ tsp bicarbonate soda
Method
Soak the chickpeas and the beans overnight.

Drain and rinse them just before use.

Chop all ingredients (excluding the bicarb) in a food processor.

In a large bowl, add the bicarb to the mixture and combine well.

Leave to set into a paste for a few minutes.

Place some paste on top of a falafel machine, while holding down the lever, and remove excess paste (which can be returned to the mixture).

Release the lever, allowing the formed pattie to fall from the machine. Deep fry the patties in batches in very hot oil (180 C).

Rice bran or any other nut (peanut) or seed (canola) oil with which you are comfortable can be used in a large pot or, better still, a deep fryer – until golden brown. Drain on absorbent kitchen paper.

Serve the cooked patties with tahini dip – on their own, with salad, or in wraps.
Shop products used in this recipe