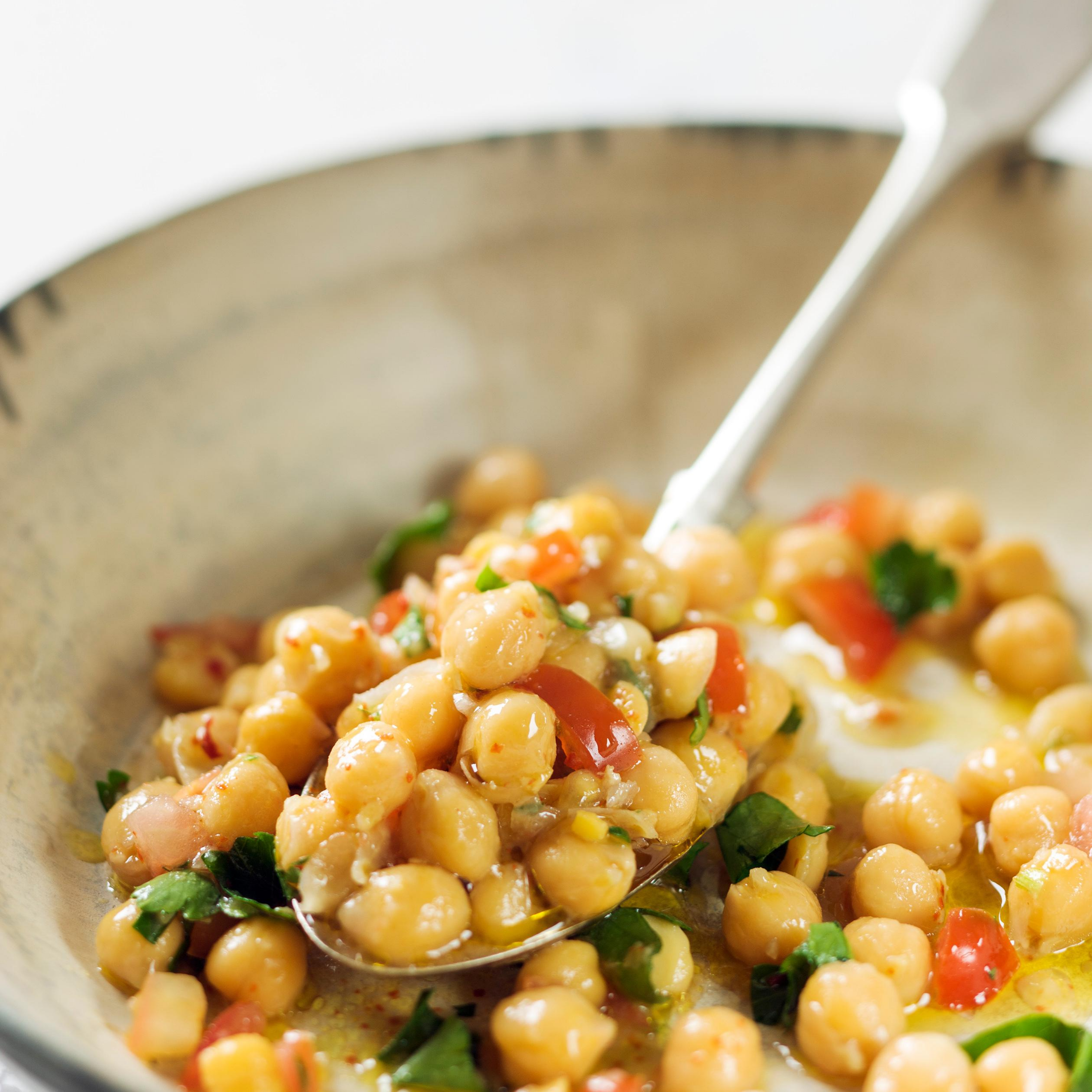 Ingredients
200g dried chickpeas or 1 can of chickpeas

1 tsp crushed garlic

½ tsp sea salt

1 large handful finely chopped flat-leaf parsley

1 tomato, diced

lemon juice

½ tsp mixed spice (baharat)

½ tsp sumac

1 tsp EV olive oil
Method
• Soak the chickpeas overnight. Rinse them and cover with cold water, bring to a boil and simmer until just tender (about an hour). Rinse in cold water, strain and put to one side.
• Combine the oil, ½ cup water, salt, garlic, spices and most of the parsley.
• Add this mixture to the chickpeas and mix well.
• Garnish with tomato and the remaining parsley.
Shop products used in this recipe